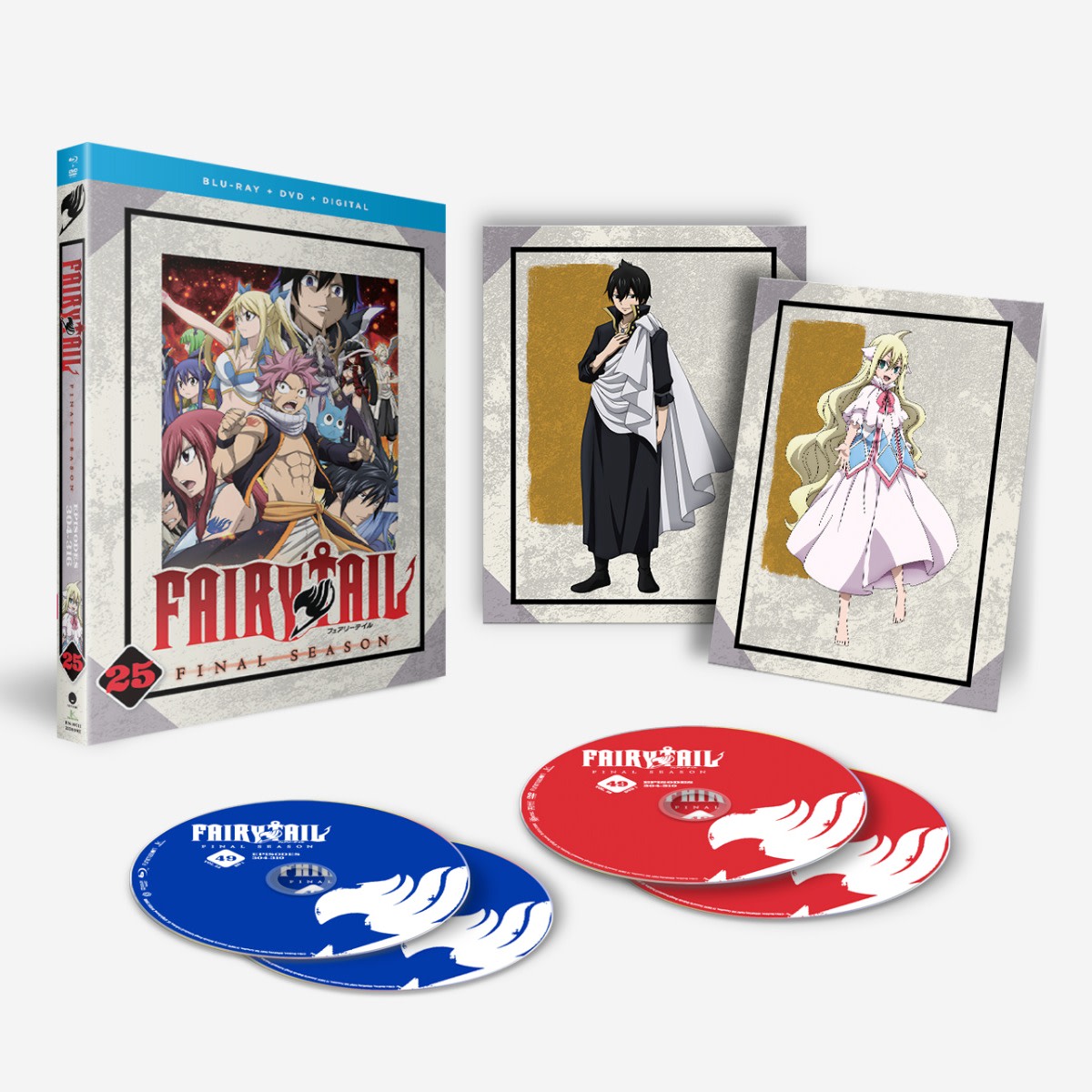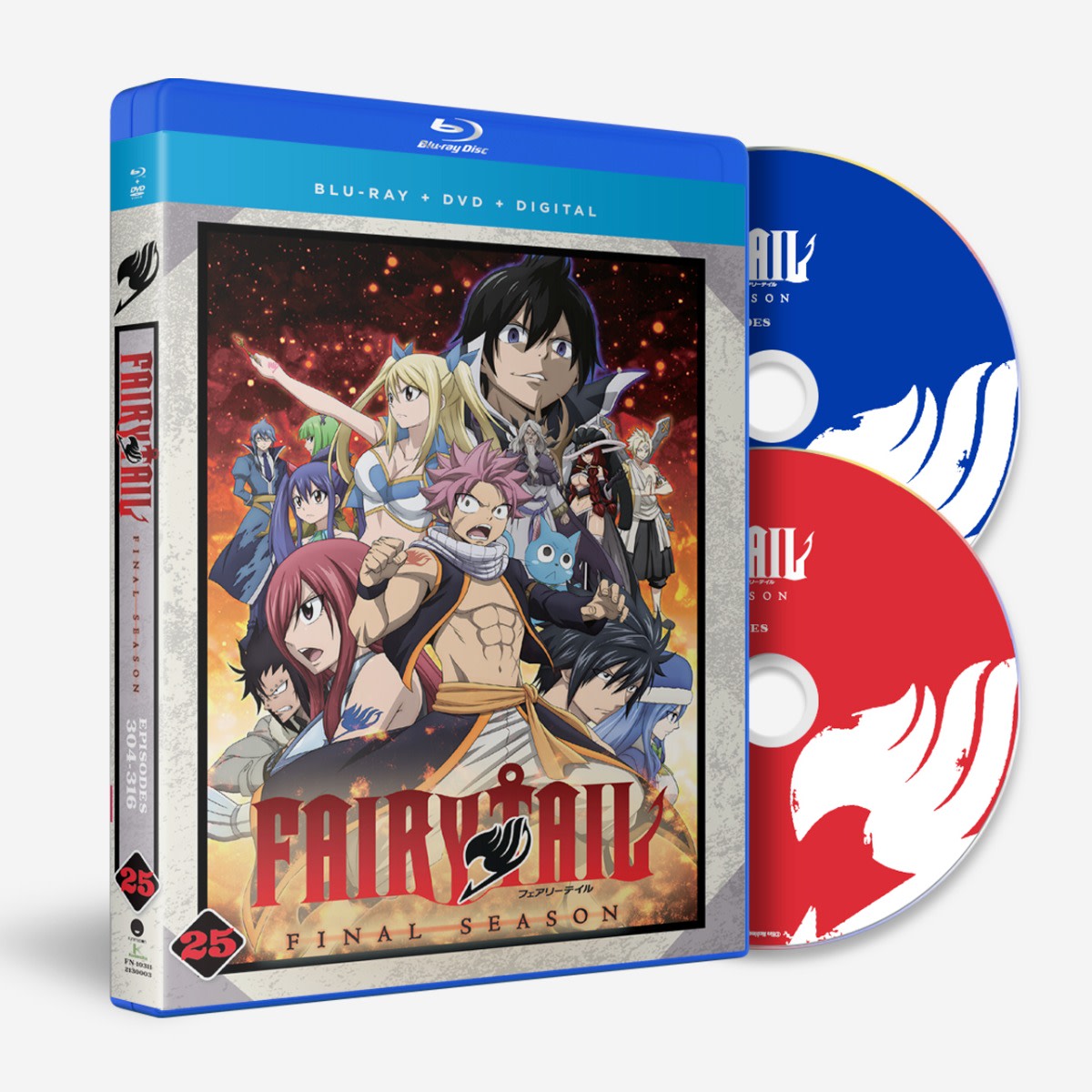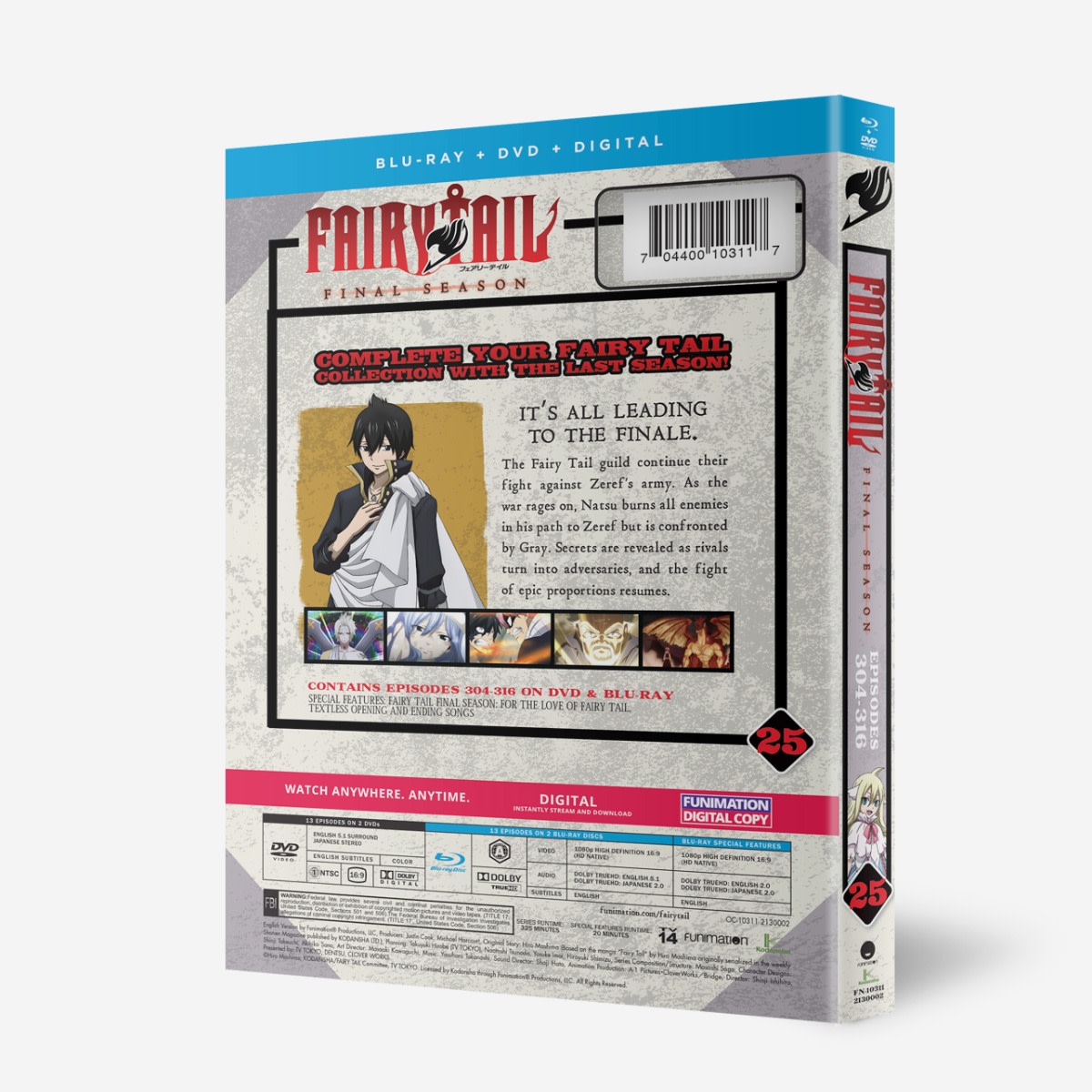 ***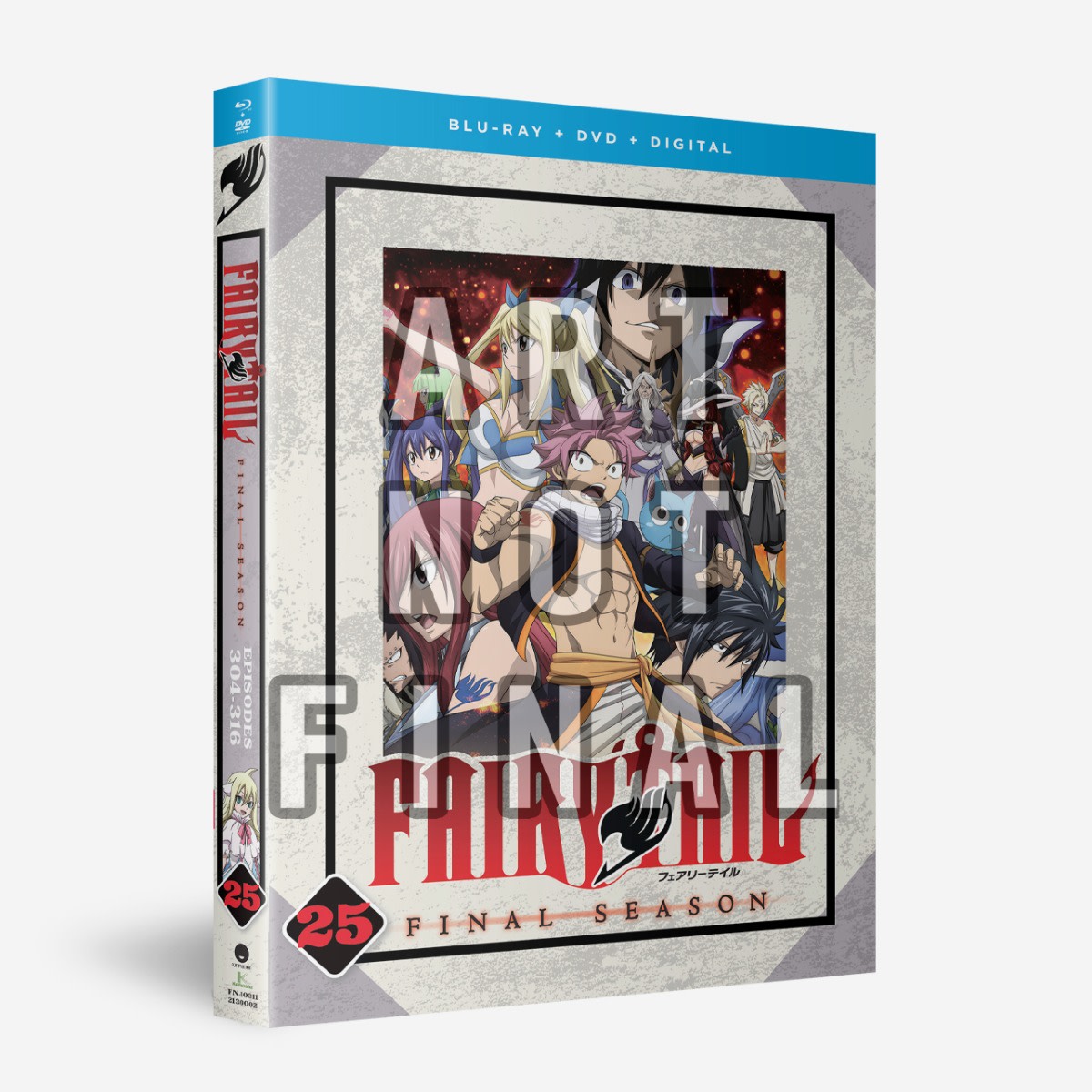 Fairy Tail, Part 25 (Blu-ray/DVD) due out on 12/22/20.
Episodes 304 - 316

Includes 2 exclusive art cards with new character artwork (while supplies last)

Special Features: Fairy Tail Final Season: For the Love of Fairy Tail, Textless Opening Song Vers. 1 and 2, Textless Closing Songs Vers. 1 and 2.