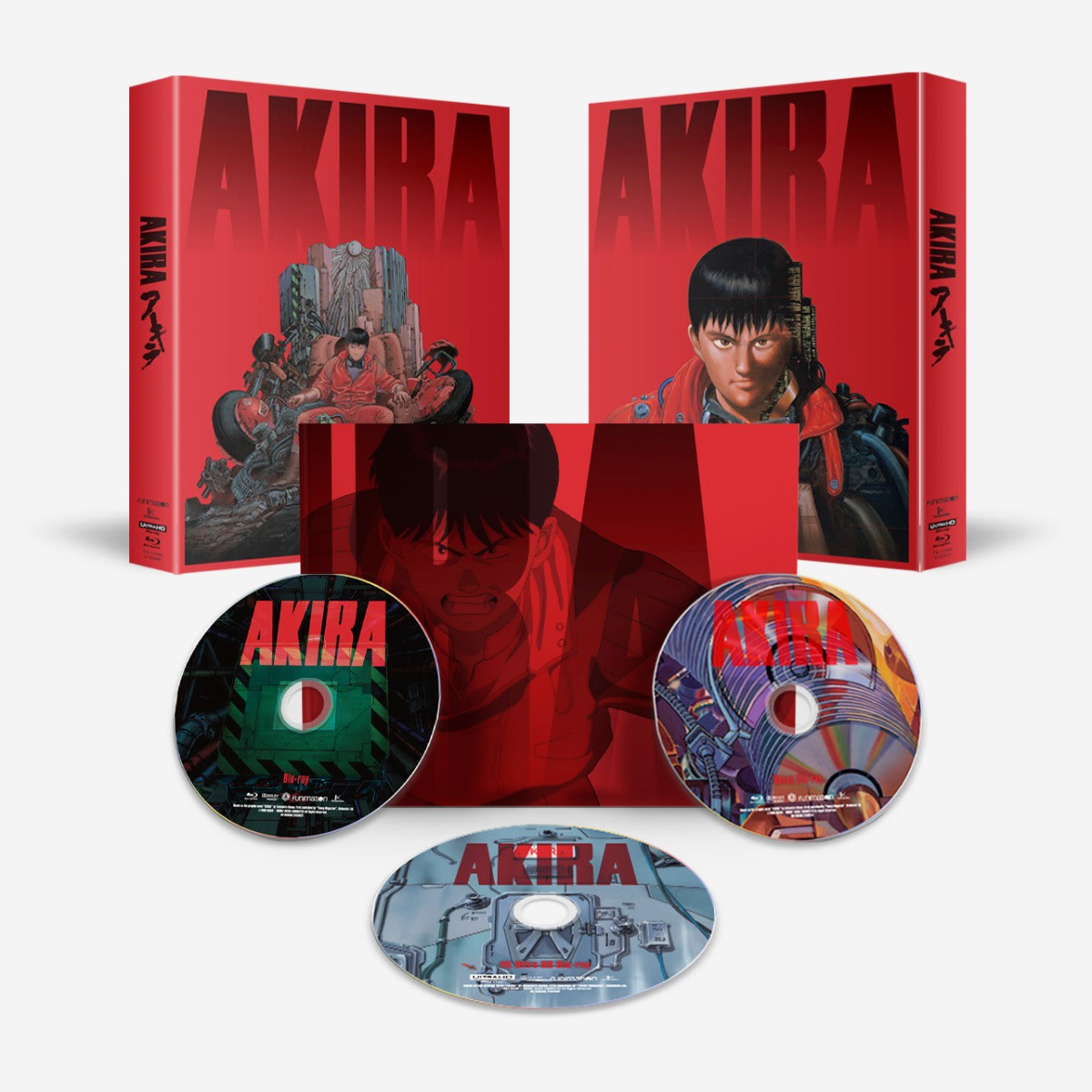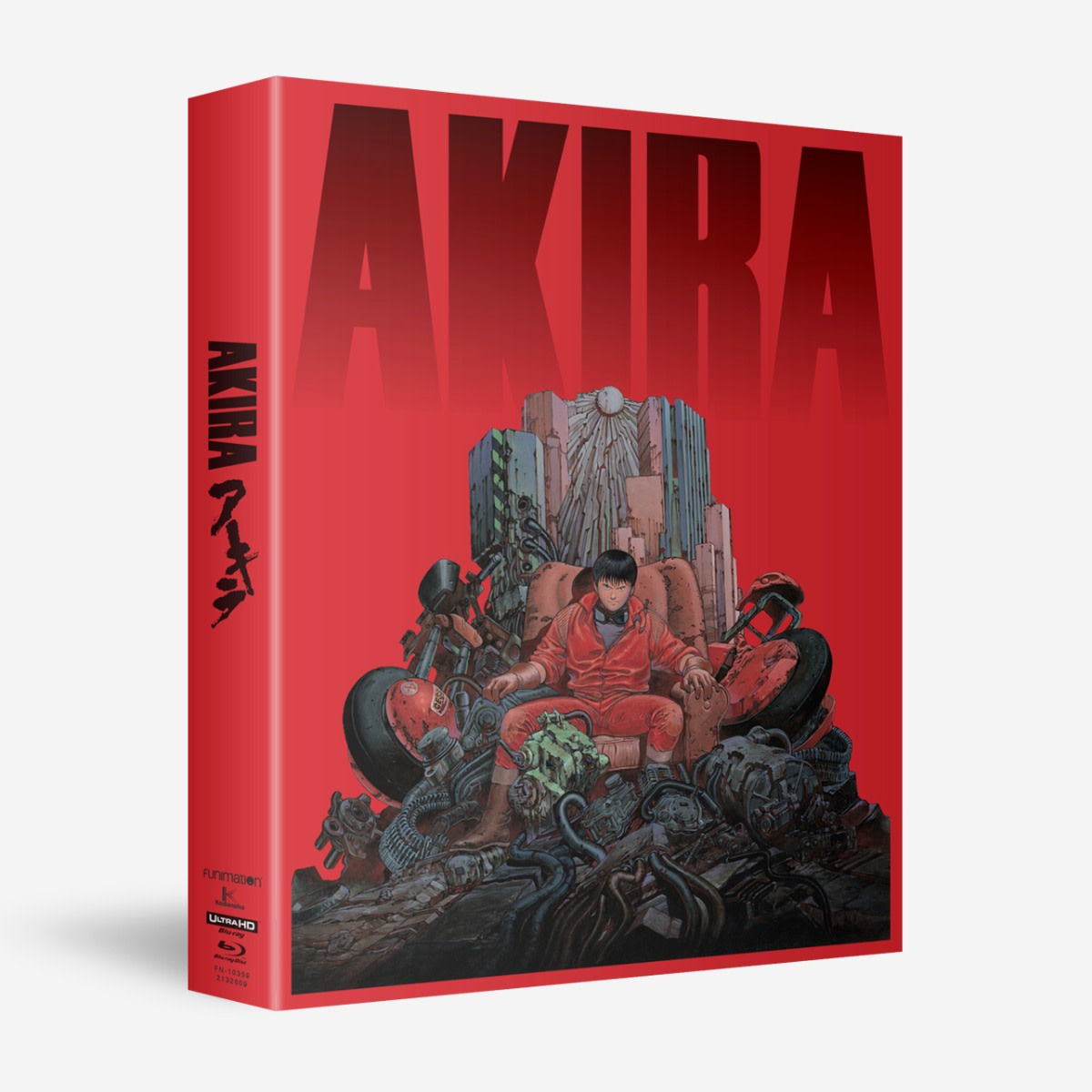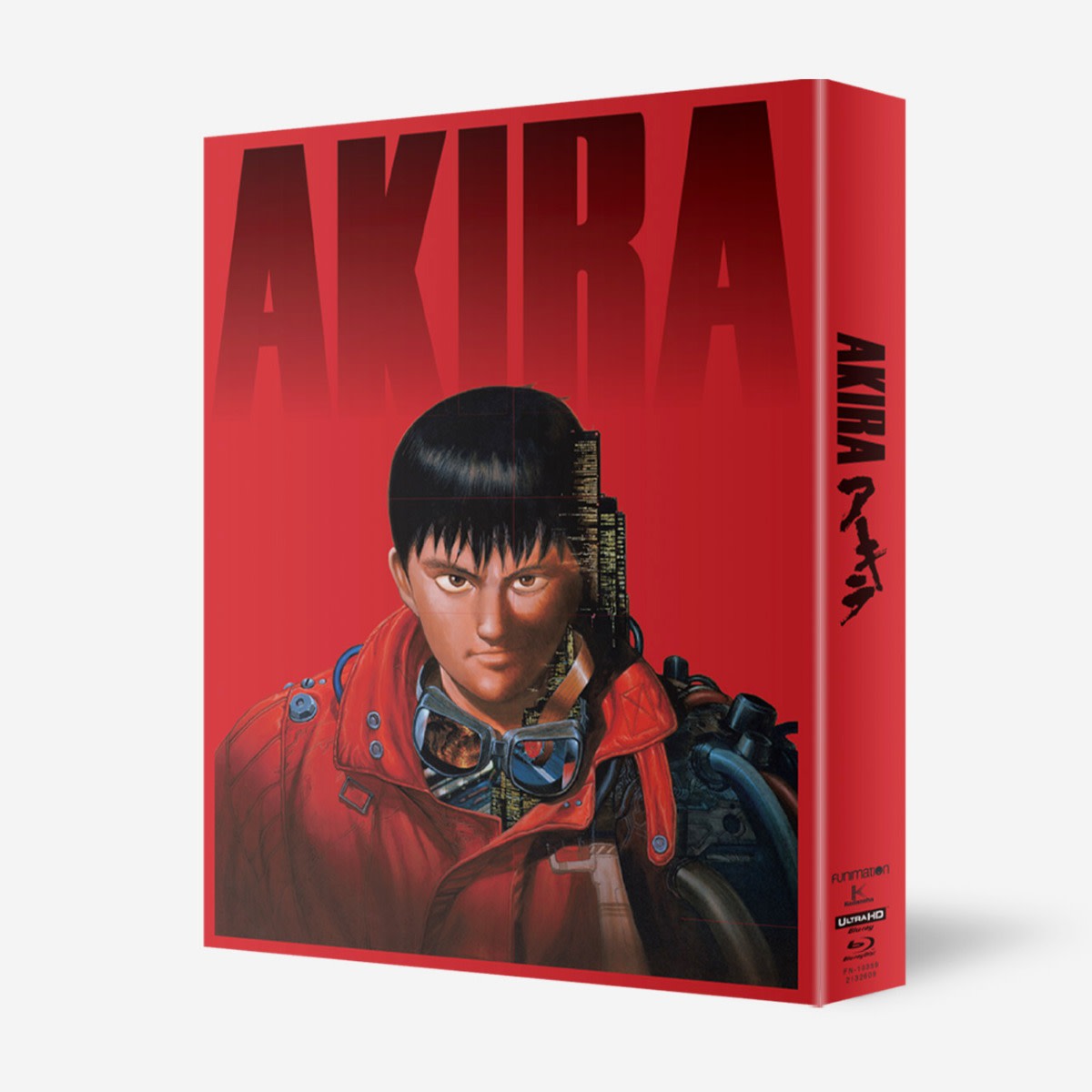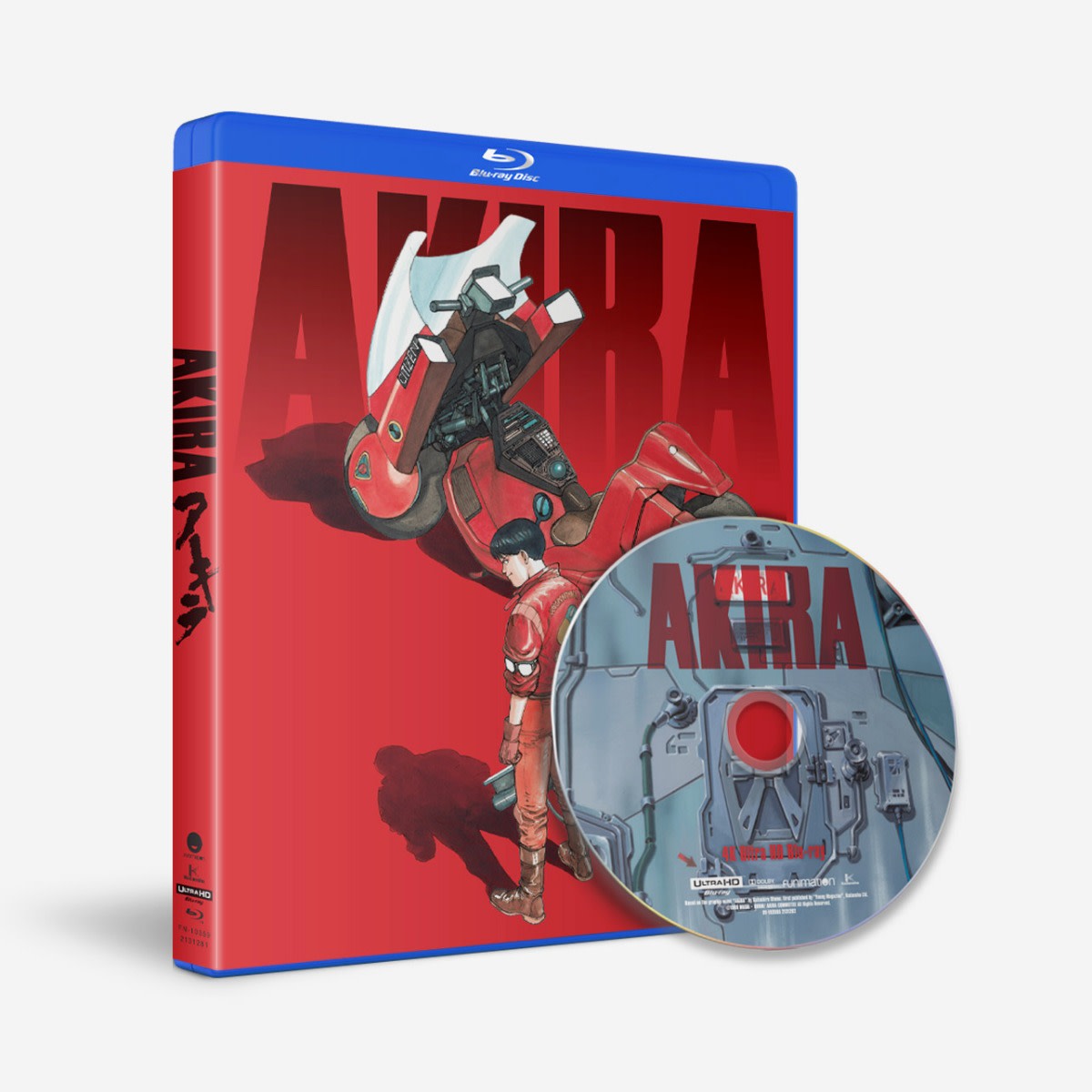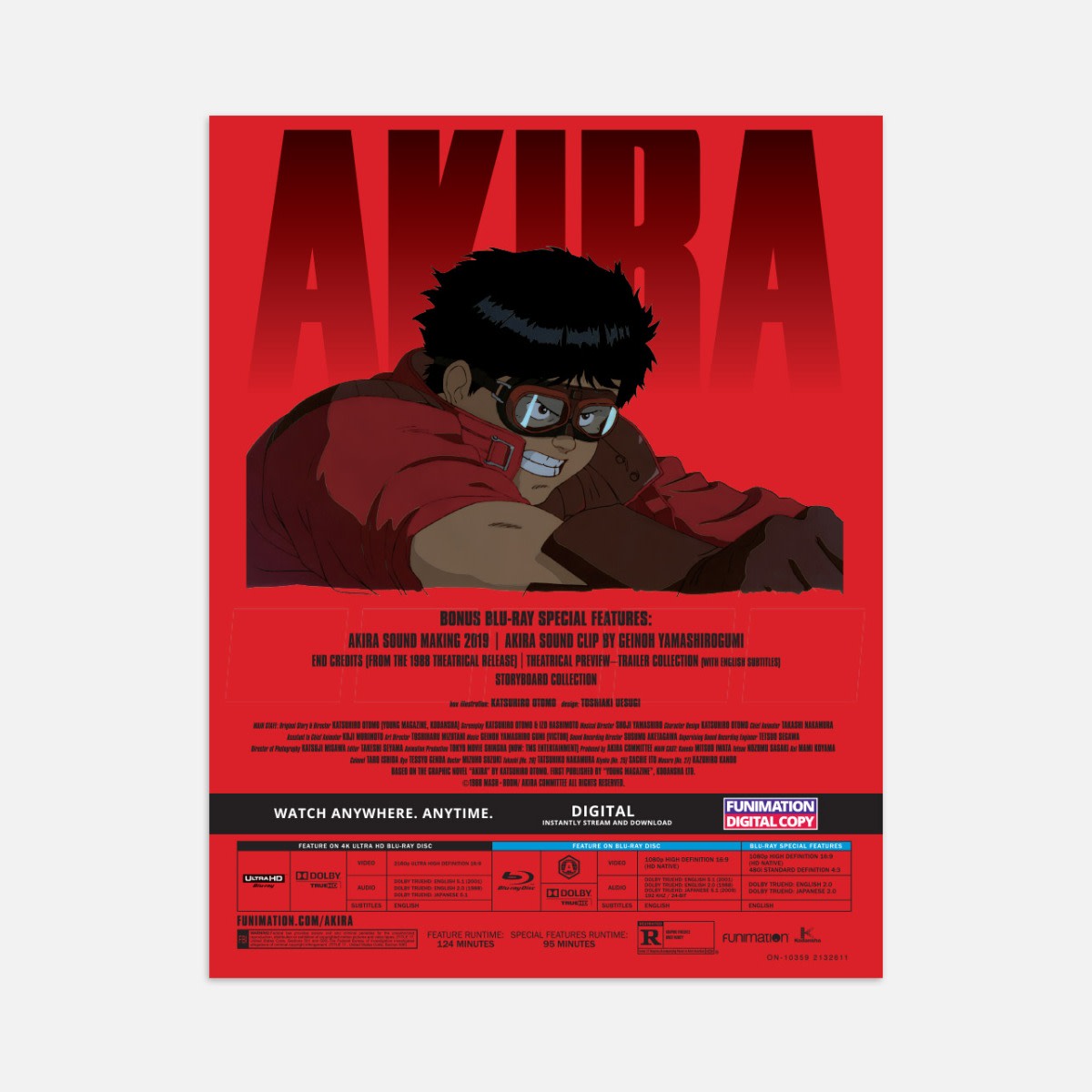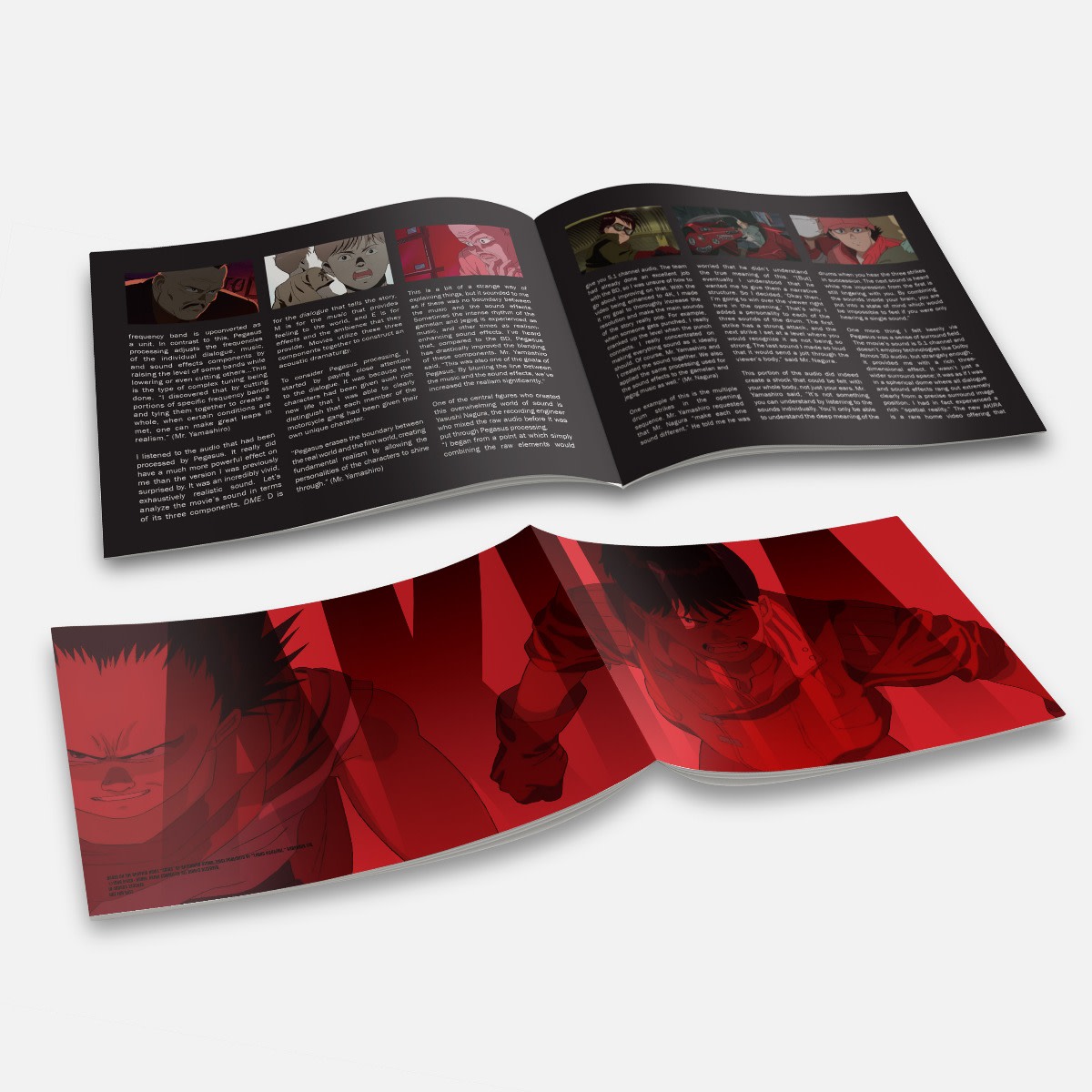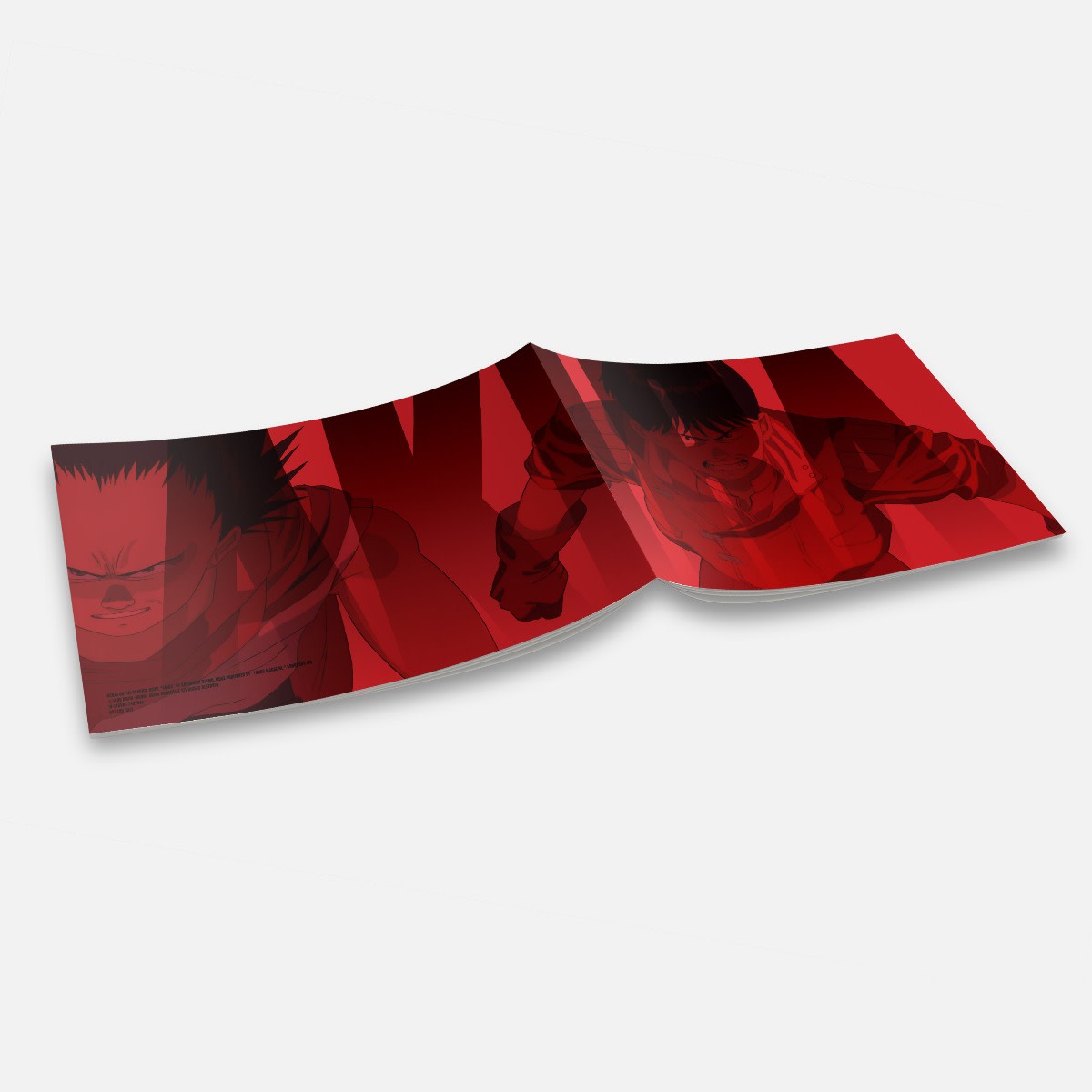 Akira (4K UHD/BD LE) due out on 12/22/20.
Akira Limited Edition contains the movie, directed by Katsuhiro Otomo, in Blu-ray and 4K Ultra HD formats and housed in a rigid box. Also included is a 40-page booklet.

Special Features: Akira Sound Clip (1998,) Music for Akira, Kaneda's Theme, Exodus, Ethnic Meets Hi-Tech, Awakening, Mutation, Requiem, Director Interview, Storyboard Collection, The Writing on the Wall, Original Trailers, Original Commercials, Restoring Akira, Picture, English Voice Over, English 5.1 Audio Mix, Glossary, U.S. Trailer (2013,) Trailers.