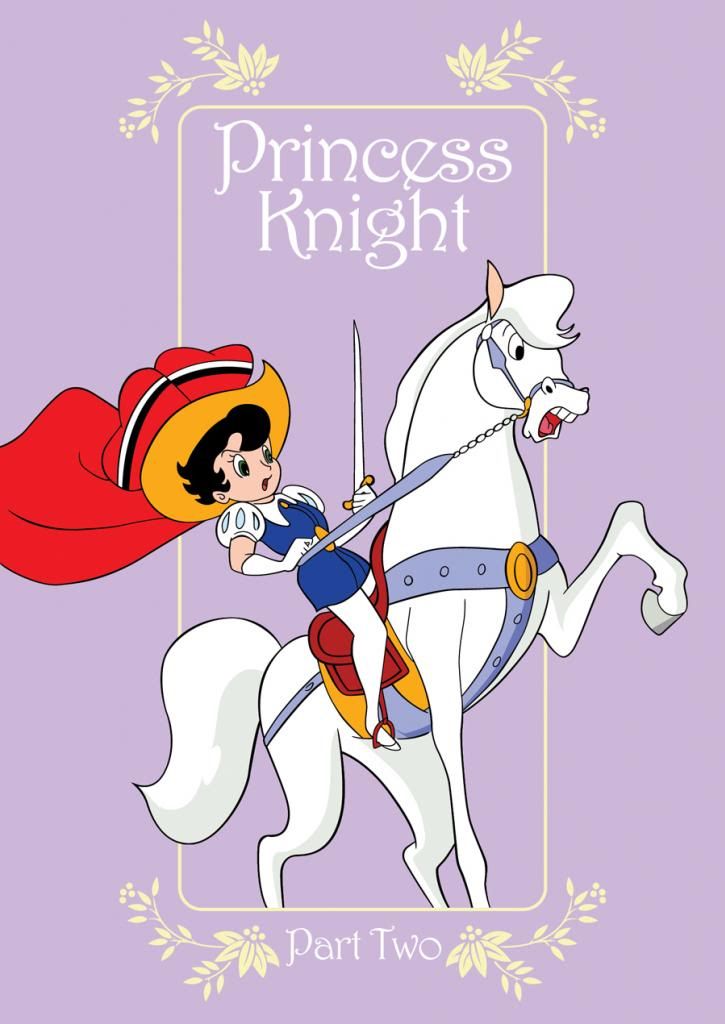 Princess Knight, Part 2 due out on 10/22/13 (Was 8/6/13). |
TRSI listing
The original English broadcast version from 1967!

Contains episodes 27-52.

Special Features: Line Art Gallery, Japanese Pilot Episode (subtitled), Trailers.

Spoken Languages: English.

Note: Princess Knight originally aired on Japanese television from 1967 through 1968. It was then edited, recut, and syndicated in the United States during the 1970s. Like many shows of its time which did not benefit from today's focus on preservation, the master materials on which Princess Knight was recorded have deteriorated, and the video and audio quality varies greatly from episode to episode.